Welcome back everyone! Today we're gonna talk about some upcoming fall fashion trends! As much as I love a good leisure suit or fringe head to toe I'm going to be talking about trends that everyone can bring into their own wardrobe. I'll show you guys a look right from the runway and then I'll show you an affordable option.
1. Red
All over the runway from tops to dresses to head to toe looks everyone was seeing red! Red is a striking color and it commands power. It is one of my favorite colors to wear and it can be paired with many other colors.
Fendi
Zappos: Calvin Klein Ruched Sheath Dress $107.99
2. Florals
No more spring florals! Everywhere on the runway you are seeing new fall florals. I love when designers break the rules and mix seasons. I saw a lot of rose patterns and darker florals paired with neutrals.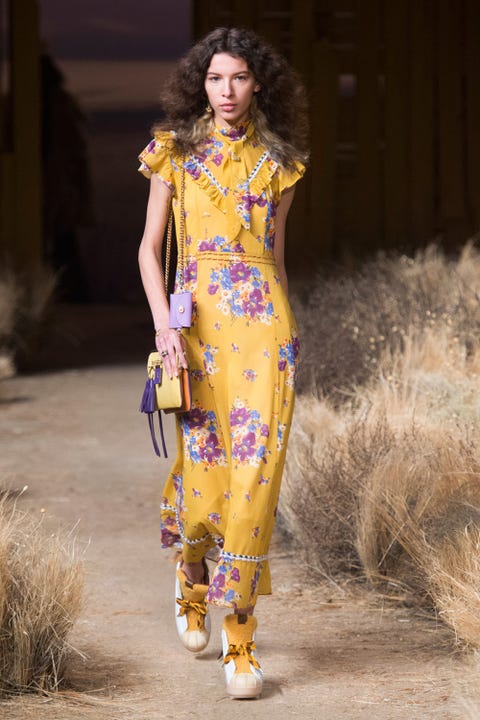 Coach
Modcloth: Surplice Knit A-Line Dress $64.99
3. Plaid
Here we go again! A little bit of a 90's throwback to the classic catholic school girl pattern. Plaid is classic, a little trendy and can be worn many different ways. Whether you choose a plaid pant, dress or good ole fashion flannel anyone can make plaid work!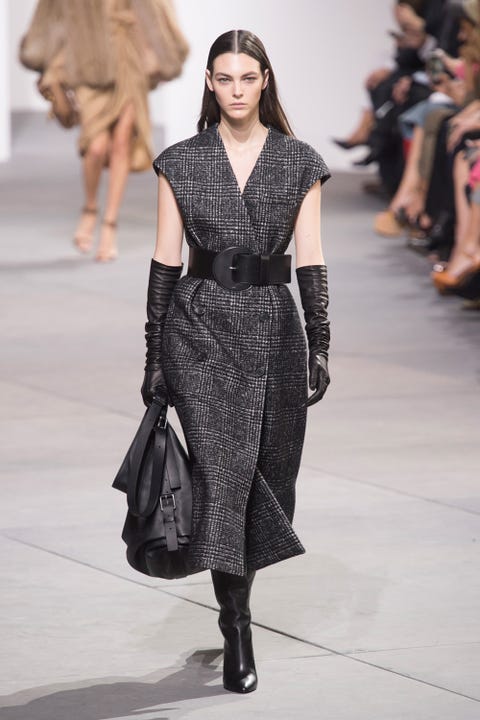 Michael Kors
Nordstrom: Guess Velvet Trim Plaid Tweed Coat $228
4. Fur
Fur is something we see in fall and winter season after season. But this year there is a major focus on Faux Shearling.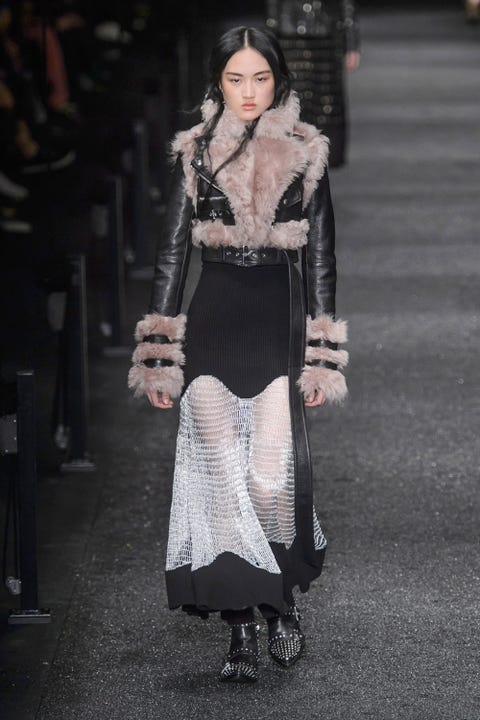 Alexander McQueen
Nordstrom: Love Token Faux Shearling Moto Vest $168
5. Trench Coat
Finally we have the classic trench coat. They never go out of style, you can wear them in multiple seasons and they can very easily take any outfit to the next level. All over the runway we saw red trench coats, shearling trench coats, broad shoulder trench coats, etc. I believe that everyone needs to own a trench coat. They are timeless and very versatile!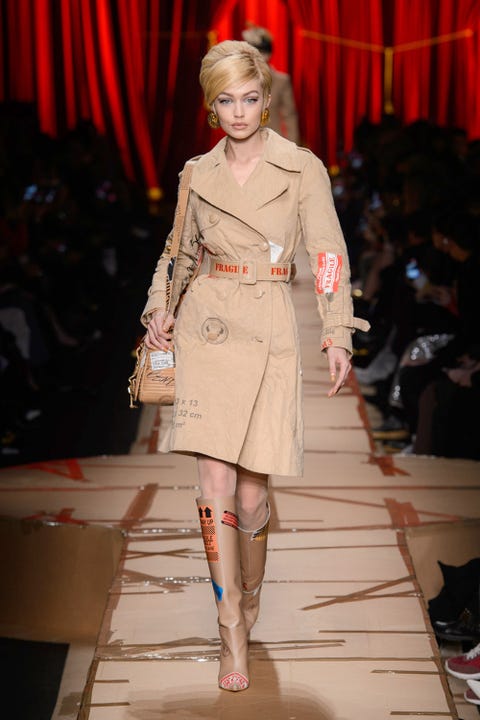 Moschino
Nordstrom: Ralph Lauren Faux Leather Trim Trench Coat $190
Hope you all enjoyed the upcoming trends of fall! Happy shopping!